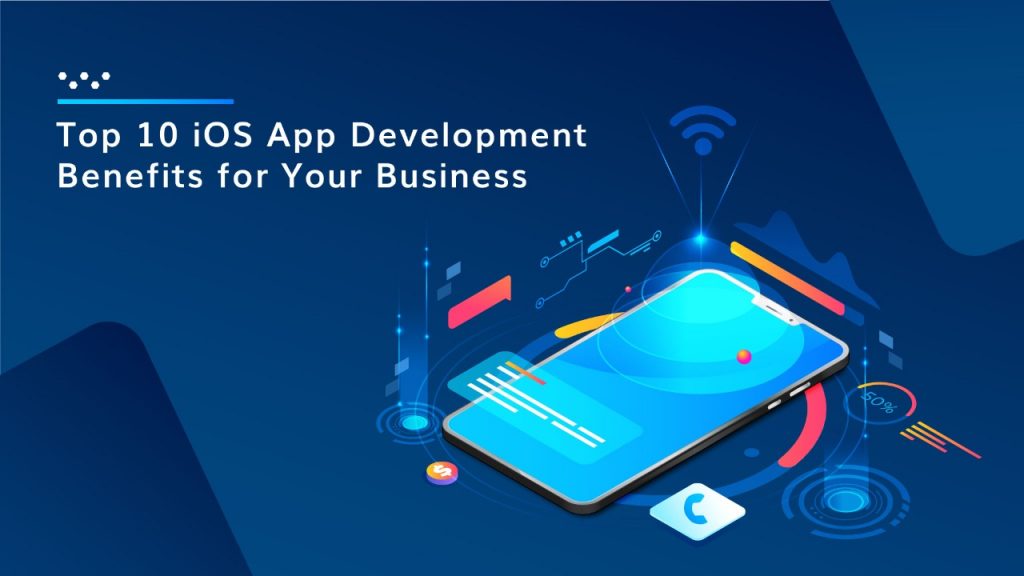 Every business today runs with the help of Android and iOS apps. iOS app development is one of the most crucial stages of business growth. As the globe has many iPhone users, app developers are creating various iOS apps for every business size.
iOS app development helps to increase business traffic and grow business sales. It also gives many other benefits to your business. This blog lists the benefits of iOS app development for your business.
10 benefits of iOS app development for business
As the number of iPhone users is increasing day by day, the trend of iOS app development is also increasing these days. It gives many benefits to your business such as:
1. Innovative apps
iOS apps are very innovative and help businesses of every size to grow. They are developed with the help of modern tools and technologies. Besides, iOS apps also cater to the needs of small and medium-sized businesses.
2. Simple to test
iOS apps are very easy to test when compared to Android apps. These apps have to fulfill certain criteria of testing for the final launch. iOS apps also work at a speedy rate.
3. Good performance
These apps are developed using advanced technologies. Apart from that, iOS apps also contain many other useful features such as good hardware, nice customer support, and software. They perform better in any business and give faster results and profits.
4. Affordable and speedy development
Developing an Android app takes from weeks to months. It is a slow process to develop an Android app for a new business. On the other hand, the development of iOS apps is faster than Android apps. Apart from that, it is also an affordable task to develop the iOS app. Even if a business has a small budget, it is easy to develop iOS apps. Moreover, iOS development can be done with a simple coding process.
5. Increases business revenue
iOS apps give higher returns on investment in the business. They also give more business revenue than Android apps. You will get good profits from your business within a year or so by developing iOS apps. These apps also contain in-app purchases that boost the revenue of any business.
6. Good user experience
Many Android phone users remove apps from their smartphones because of a bad user experience. iOS apps work perfectly on all the latest devices as they are made of the latest technologies and tools. They also contain good hardware and software.
7. Include security features
iOS apps contain many security apps. They also reduce the risk of cybercrimes because of safety features. You can manage all your business activities with the iOS app as it is safe for long-term use.
8. High standards
iPhone users know well how easy and speedy it is to download apps from the App store. iOS apps are of high standards. You can maintain the goodwill of your new business for the long term by developing iOS apps.
9. Customer satisfaction
iOS apps always give better customer satisfaction than other apps. They help to enhance your brand and grow business sales. Moreover, these apps grow productivity within the business.
10. Easy to develop
It is difficult to develop Android apps as there are many Android devices in the market. iOS devices are very few and it is easier to develop iOS apps.
Final words You can hire an iOS app Development Company for your new business and startup. Experts will build powerful iOS apps to boost your business sales and grow your website traffic in a short time